Everything smells
better with Dejaci
Scented Distilled H2O Fragrance Oil
Made with natural Herbs, fruit, dried flowers, and the finest fragrance oils with no harmful substances such as paraben, phthalate, and many others. This H2O Fragrance oil is intended to be used in an ultra-sonic diffuser.
Unwanted odors in our living spaces are a nuisance. We are always looking for ways to neutralize those unwanted odors and freshen up our environment. After years of experimentation and development, Dejaci Home Fragrance brings you a better solution to an old problem. Whether you're combating pet odors, cooking smell or simply looking for a fresh and fragrant atmosphere, Dejaci Home fragrance is here for you.
Dejaci's innovative Fragrance mixtures and recipes provide new and exciting fresh aromas with hints of familiarity. It offers freshness that makes you smile when you walk into a room and entices you to breathe deeply and relax. A fresh and fragrant living or work space will immediately put everyone at ease and may very well enhance your mood positively.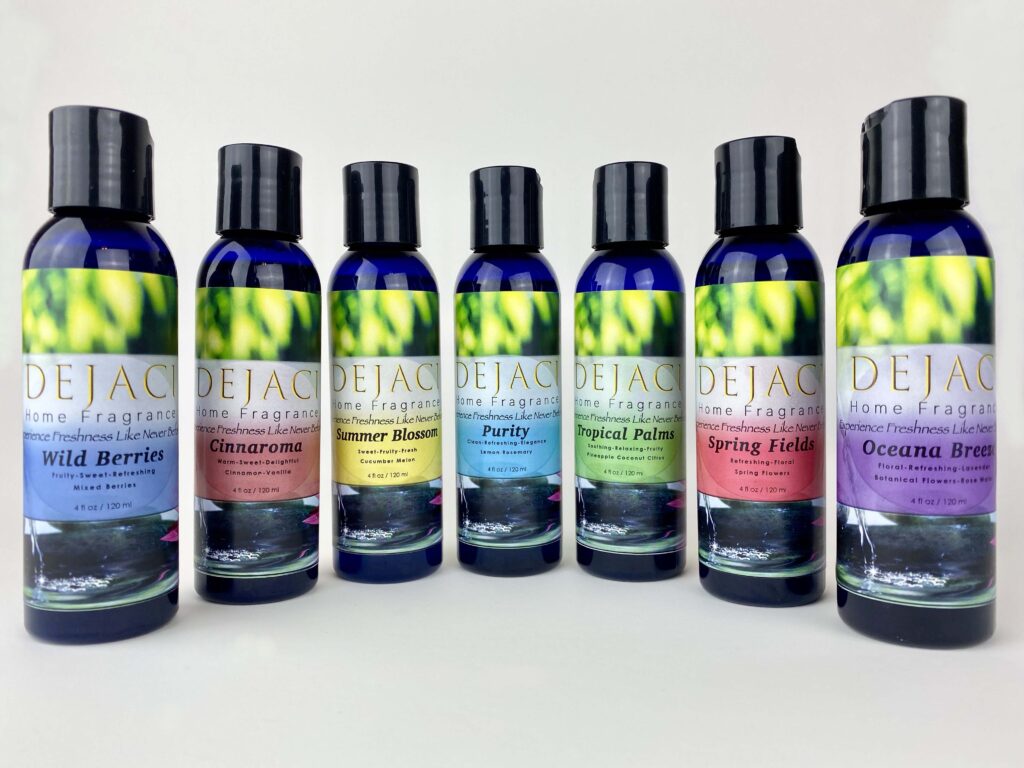 Immediate results with Lasting effects
Dejaci was created to provide immediate and long lasting freshness with very little effort. Our customers rave about the effectiveness of Dejaci. But don't take their word for it. Try for yourself with our 100%…
If you're not completely satisfied in 7 days of use, simply return it and receive a full refund and we'll take care of the shipping.
We are confident that you'll love it.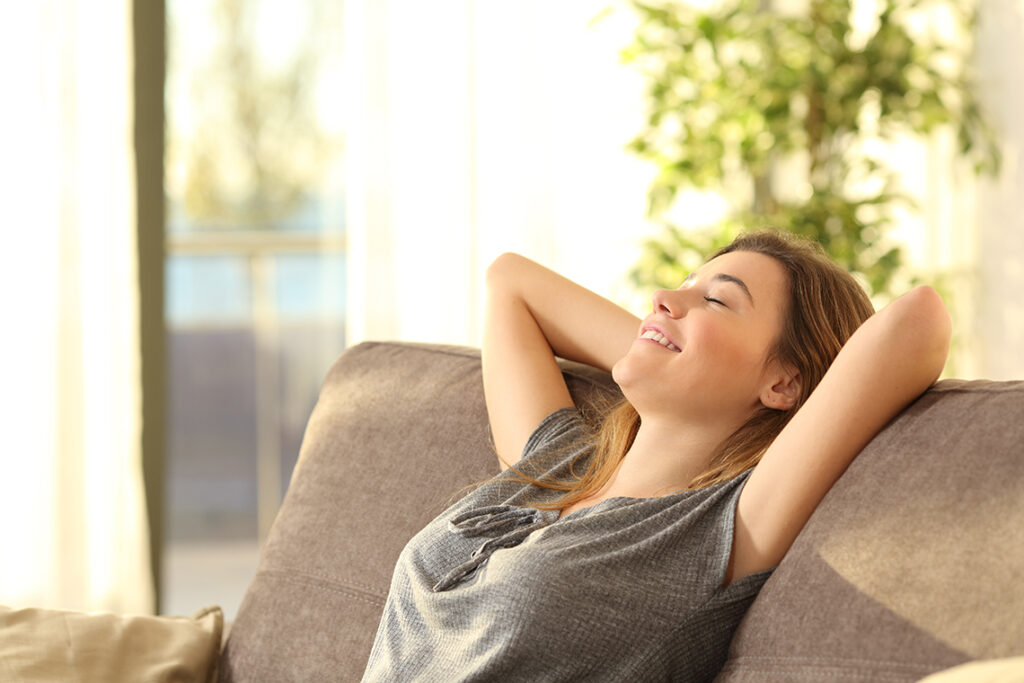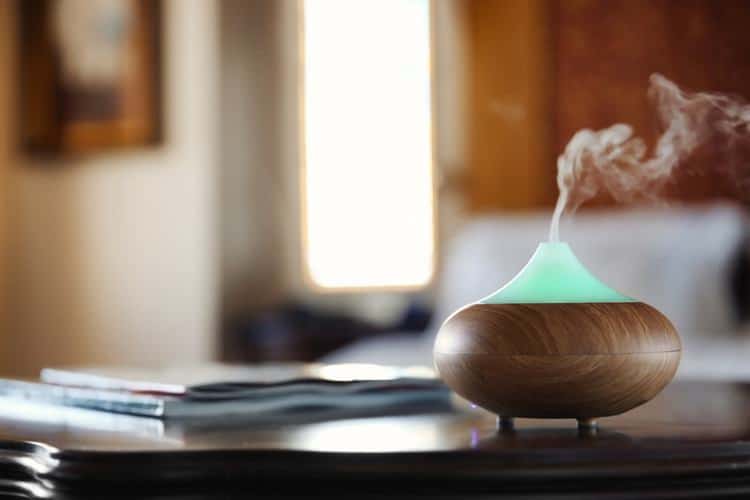 You're in control. By adjusting the amount of water mixed with Dejaci Home Fragrance you may adjust and tweak the strength of the fragrance. For your everyday use you may have it at 85% water/15% 
Dejaci.
Dejaci
 is a home fragrance that is made with distilled water and naturally occurring ingredients. It is concentrated and should be diluted further (85% water/15% 
Dejaci
). It is not meant for skin application and should not be ingested. 
Must be kept away from children. The diffuser has an automatic shut off when all the liquid has evaporated. So that should put your mind and comfort at ease.
The Ultra-Sonic Diffuser used to evaporate Dejaci Home Fragrance adds a touch of elegance to match or complement your decor. Theres's n
o need to choose a large size diffuser for a small space as it may feel overpowering. The size of the diffuser should correlates with the size of the room or the area being covered.
Your feedback, questions, comments, and concerns are of the utmost importance to us. Tell us how we can make your Dejaci experience better.